Homeopathy is a form of medicine that believes that our body can heal itself. It was developed in Germany in 1700s and is very common in Europe. In homeopathy, it is believed that the reason behind a health problem is what can cure it in small doses by triggering the natural defenses.
Some of the common items to make medicines in Homeopathy include white arsenic, poison ivy, red onion and Arnica (an herb). All these ingredients are weakened by using water or alcohol and the mixture is run through a process called potentization. The doctors who practice homeopathy also believe that lower doses have better healing properties.
Homeopathy Treatment Method
A homeopathy appointment is like any other doctor's appointment. The doctor starts by discussing symptoms, problems and more. He/she may ask various questions relation to mental and physical health. Once a diagnosis is made, the nest step is to create a tailor-made prescription which can be purchased over the counter at Homeopathy stores or in health food stores. The dosage, frequency and the quantity of the drugs are all clearly explained by the practitioner.
What Conditions Can Homeopathy Treat?
Homeopathy is used across the globe to treat various chronic and non-chronic health conditions. Some of the conditions that are known to get better with Homeopathic treatment are:
Allergies
Depression
Rheumatoid Arthritis
Premenstrual Syndrome
Irritable Bowel Syndrome
Homeopathy is also used to manage minor problems like toothaches, bruises, colds and nausea. It is always advised that homeopathic medicines should not be taken in case of emergencies.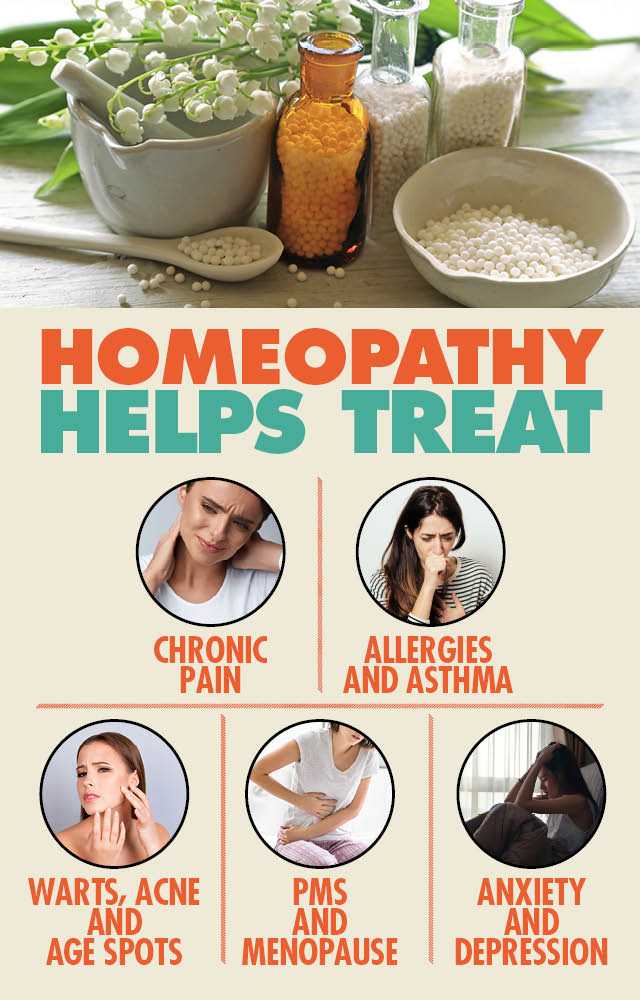 Is Homeopathy Safe?
Homeopathy is known to be perfectly safe because they are made of very small amount of active ingredients. Moreover, this field of medicine has been tried and tested for more than 200 years now. It has been proven to be an effective and safe medicine system for animals as well as people.
Homeopathy is known to be a gentle medicine system because unlike other systems, its medicines do not have any side effects and they are also non-addictive. It has been proven over the years the Homeopathy is safe for babies, children and pregnant women under the supervision of a trained doctor.
Does Homeopathy Work?
Research in Homeopathy and its effectiveness has given mixed results. Some studies claim that homeopathy is efficient while others call is placebo effect. Doctors and the whole world is divided on its effectiveness and this question will always have a different answer based on who is asked.
Homeopathy doctors who practice is are sure that it works while they also think that homeopathy is not as fast as other medicine systems. Therefore, many people do not give it its due amount of time and quit before they start seeing the results.

According to doctors from other medicine system, Homeopathy does not work because it does not agree with basic rules of physics and chemistry. Scientists have argued for decades that a medicine cannot have any effect on human body if it does not have an active ingredient; which is missing in homeopathic medicines, no matter what form you consume them. Homeopathic medicines can be taken as pills, sweet balls and syrup diluted in water.
Is Homeopathy Risky?
FDA keeps a close eye on the medicine system and its remedies, but it does not check its effectiveness or safety. But homeopathy is completely safe when practiced under the supervision of a registered doctor. The medicines used in this system are generally watered down and do not cause side effects but still there are exceptions. Some homeopathic medicines may contain active ingredients like heavy metals which can be dangerous to health. Hence, an expert advice has to be followed at all time and for all kinds of ailments; big or small.
Alternative? Sis Loves Me!

We consider Sis Loves Me series as an excellent alternative to homeopathy and other treatment methods. Why? Because it makes our brain work. How so? It is all because of the taboo subject it touches – sexual relations between step siblings.  While it might sound awkward it's pretty simple – step brothers find their step sisters in daily routines and blackmail them for some casual sex. Do they succeed? Yes. To be precise – they already did it over 200 times – this is the whole database of Sis Loves Me episodes. Give it a try!
Homeopathy Is A Complementary Treatment
According to well-known Homeopathy doctors, homeopathy can work in a complementary method in support of other medicine systems. It does not interfere with the working of other medicines and helps in faster recover in situations like surgery. Most doctors from the system claim that Homeopathy should be seen as complementary treatment and not as an alternative to other methods.
So, it is really hard to say if homeopathy is better than other medicine or not. How well this system works depends on the doctor, the types of medicines used and also the individual body types.